the brief.
Saint-Gobain UK & Ireland, part of the French multi-national Saint-Gobain Group, appointed Flaunt Digital to help design and develop their online SMAT Connect platform. Saint-Gobain is the owner of household British brands such as Jewson, Weber and Graham, among others.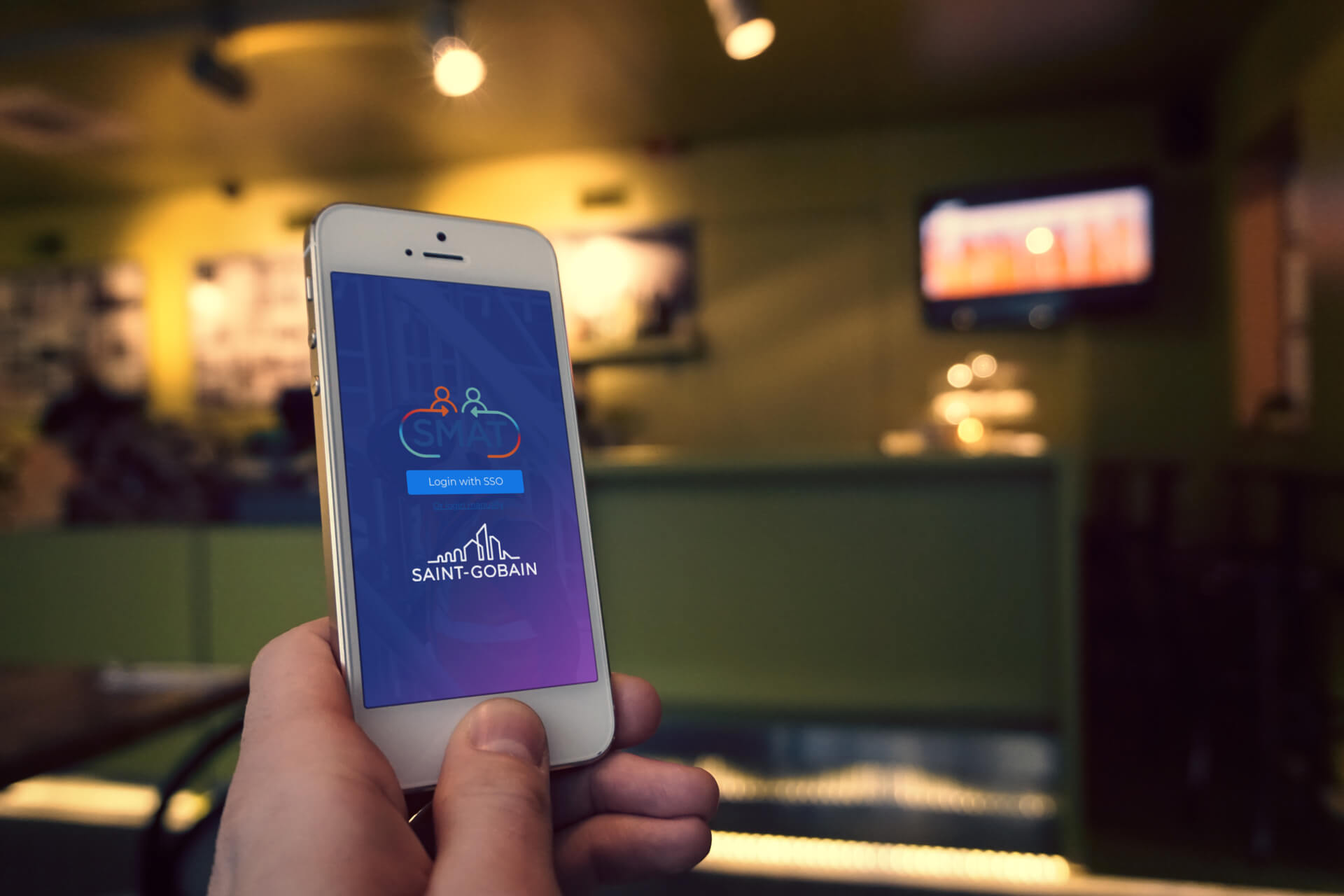 the challenges.
We were appointed to build an internal-facing, bespoke Drupal 8 web application which tightly integrates into Saint-Gobain's internal systems such as Single Sign-On, staff data and branch data. The application is available Worldwide for all business units to use. The SMAT Connect platform replaces an ageing previous system, to help streamline and simplify internal health & safety practices. SMAT Connect has gone on to become very widely adopted across the Saint-Gobain business and is now an integral and important part of their everyday health & safety practices.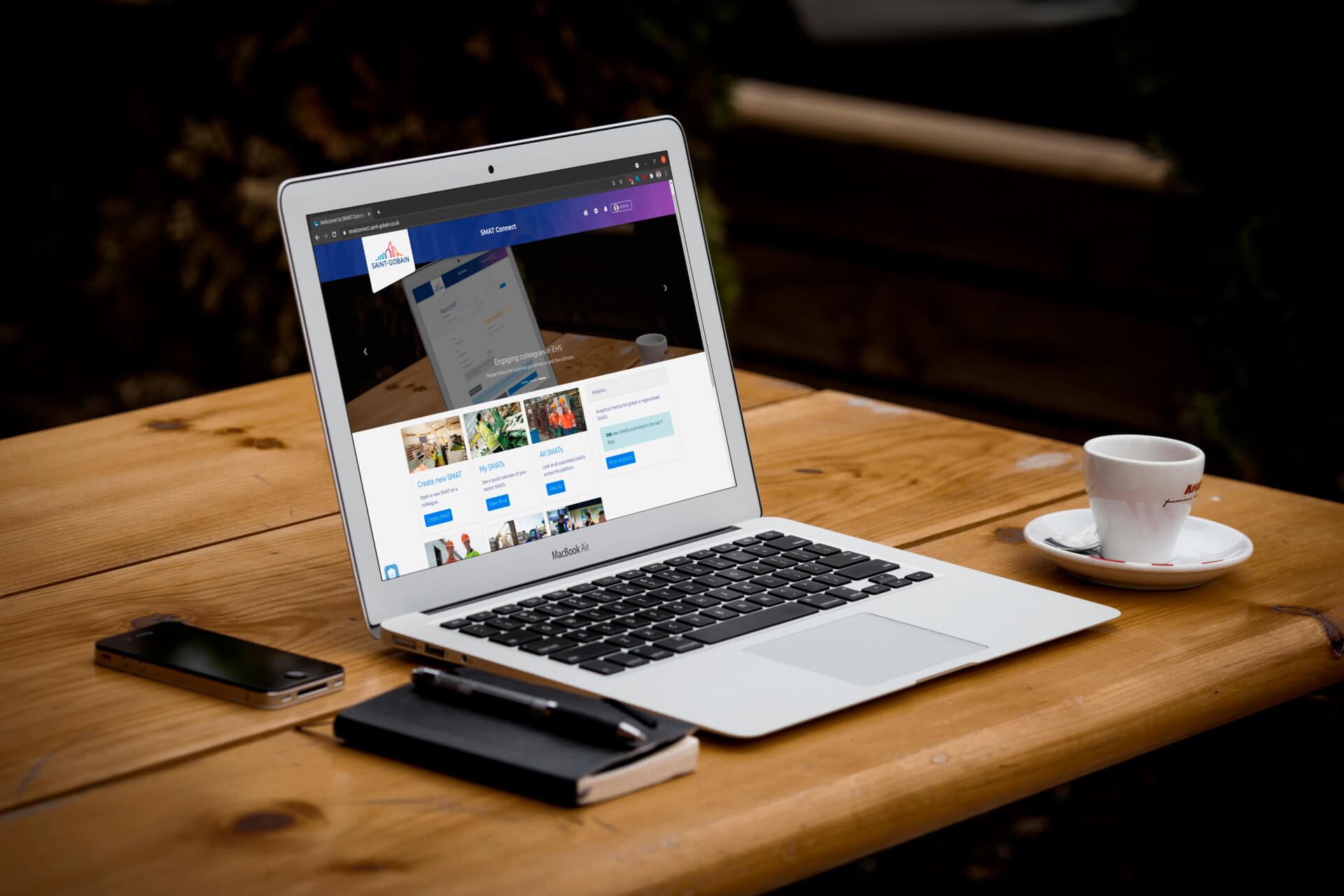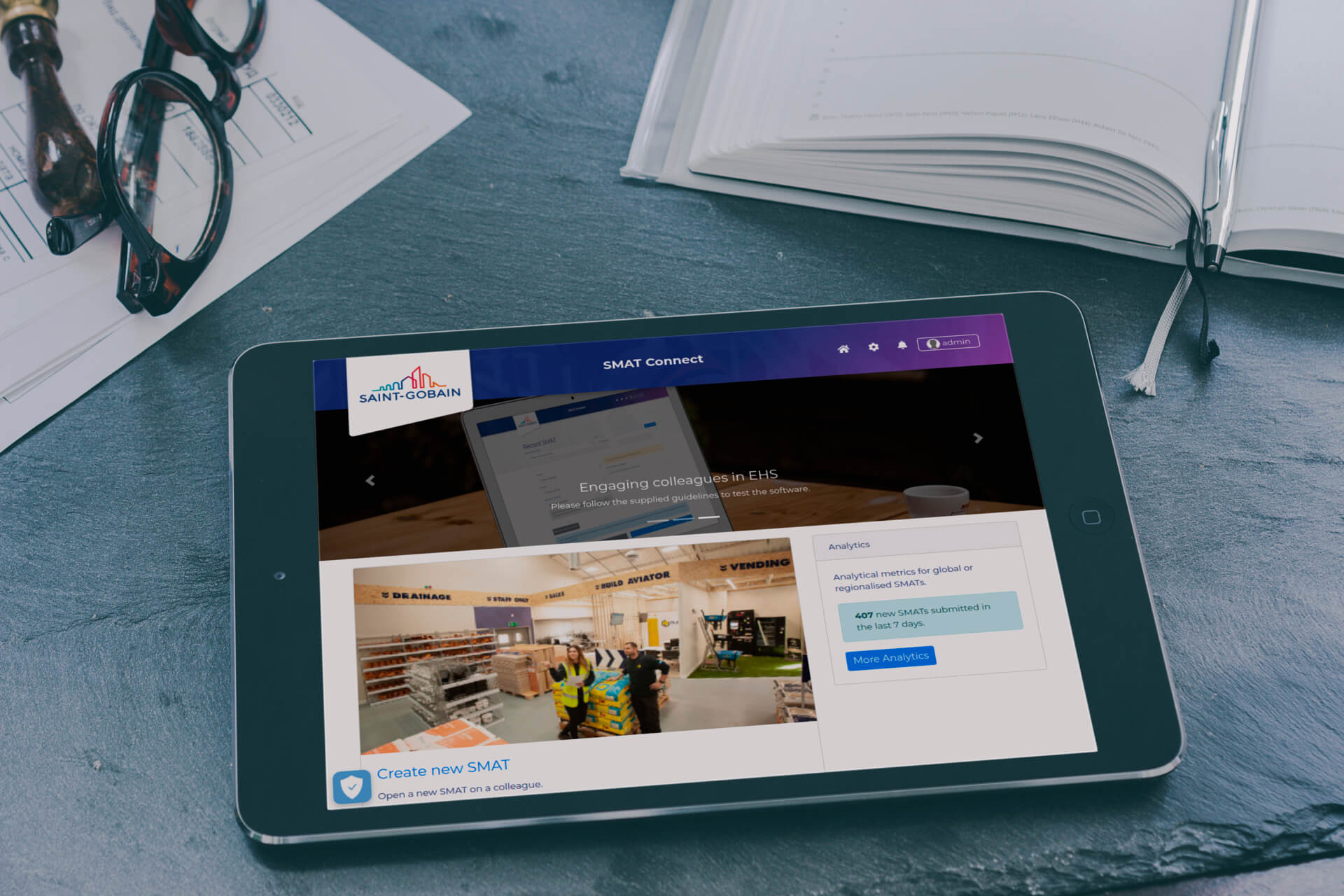 flaunt's strategy.
The SMAT Connect platform is a complex internal tool allowing staff members to carry out safety, health and wellbeing conversations with colleagues across the Saint-Gobain business and internal business units.
Ease of data entry
Many UX principles were employed to allow users to input a large amount of data quickly and efficiently – for example proximity-based geo-location functionality in-browser is used to pre-select the closest Saint-Gobain location to the user, rather than having to manually choose from thousands of branches. These small efficiencies are of paramount importance where users may not be skilled at using complex systems, and also may be using an older machine or a handheld device.
Secure data, stored for analysis
All data is securely stored and is made available for access later, where it can be analysed using a bespoke interface or exported to CSV for analysis elsewhere. Data is also automatically sycnrhonised to an internal business intelligence tool via a RESTful API. The analysis functionality helps Saint-Gobain to quickly identify well-performing areas of its health & safety operations, as well as areas with room for improvement. The project was conceptualised, prototyped and spec'd out by a very tight-knit working group of Flaunt Digital and Saint-Gobain EHS staff.
It's been an absolute pleasure working with you guys on SMAT Connect so far and I hope this collaboration continues for a long time.
Grant Edwards, Regional Director, Saint-Gobain UK & Ireland