the brief.
After onboarding the ongoing development of furn.com we were brought in to overhaul the B2B arm of the online offering of Riva Paoletti; Riva Home.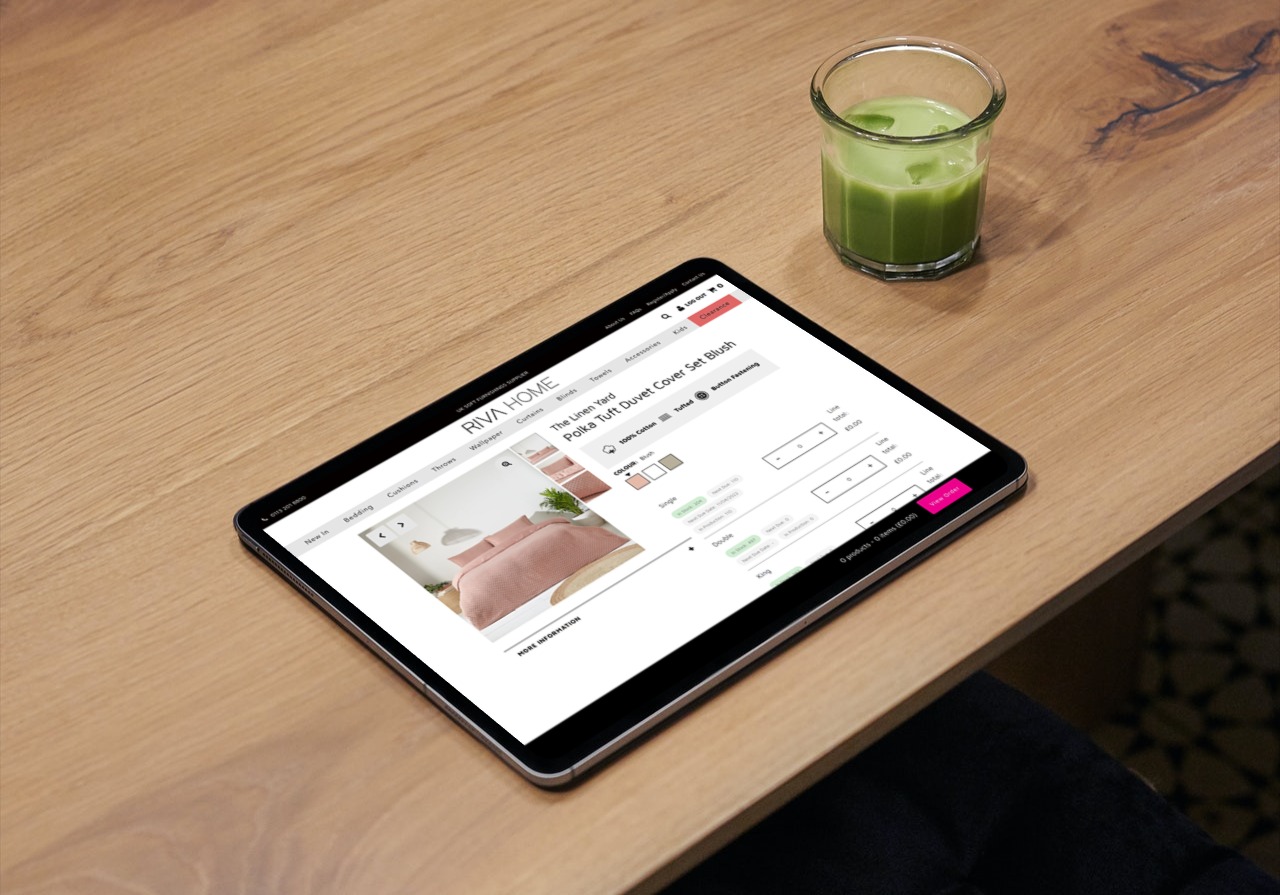 the challenges.
After working with the team at Riva on numerous other Shopify stores, it became clear the only other platform in their arsenal needed migrating from Magento 1.6 to Shopify. The Magento install was (very) out of date and no longer supported, so this made a lot of sense. After compiling technical requirements, the key features required were to be able to use existing stock management processes, and also to allow account-based bulk purchasing in a true B2B (or trade) style.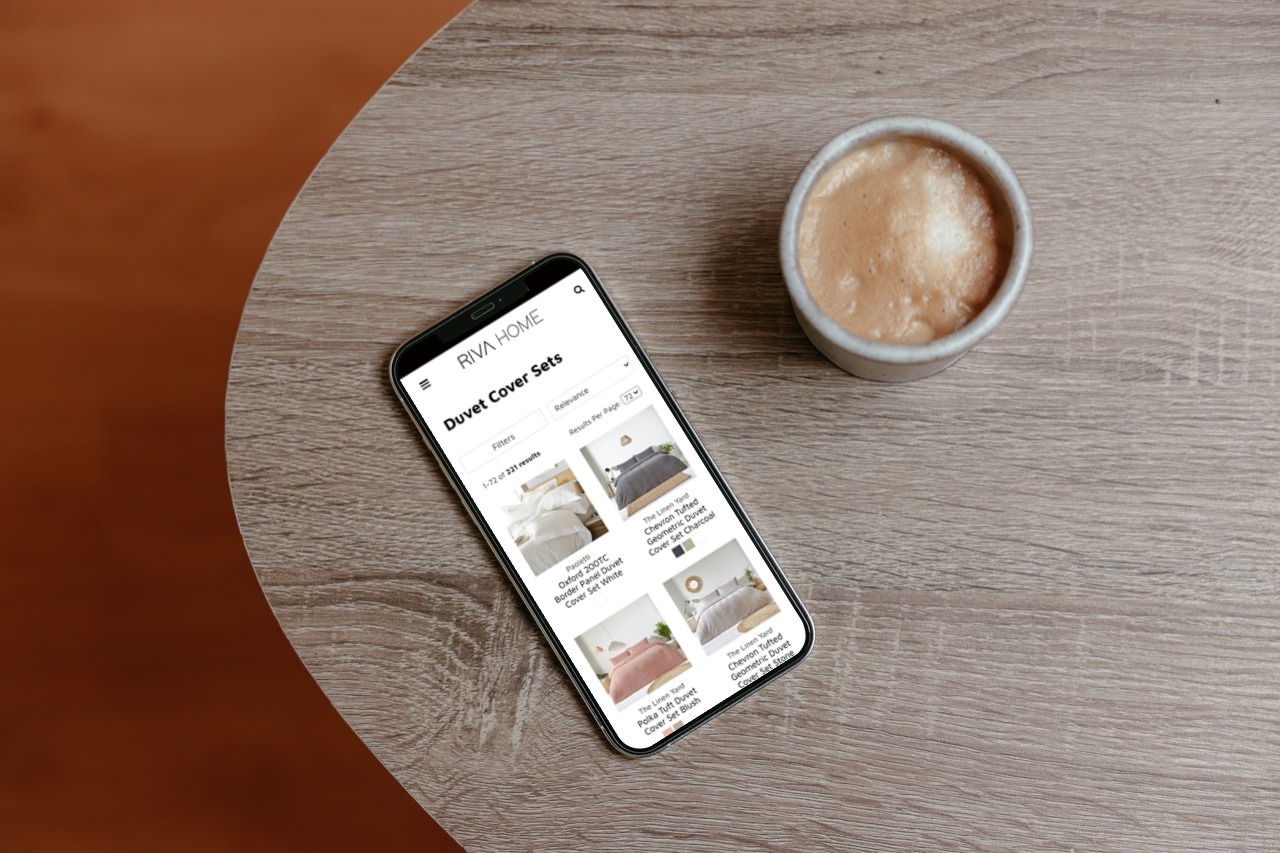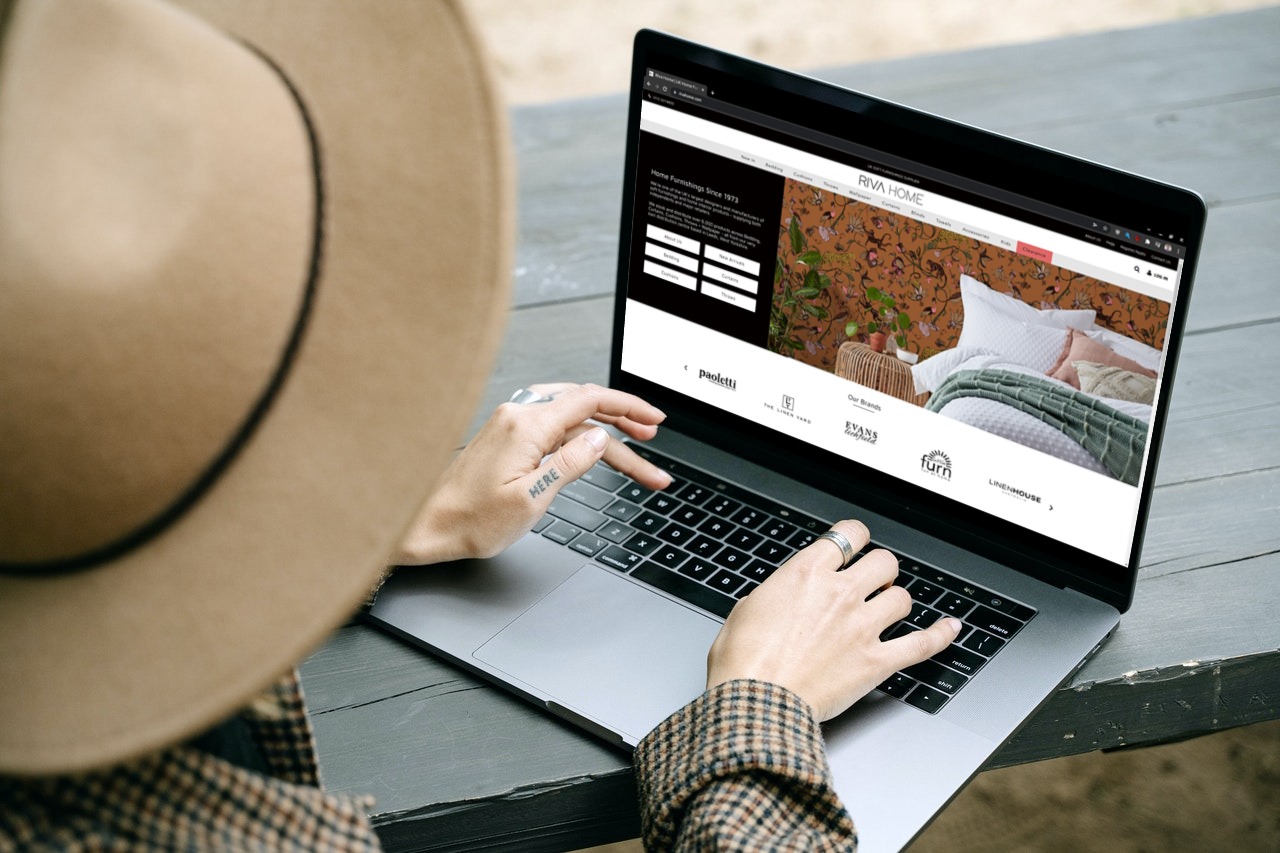 flaunt's strategy.
After gaining a solid understanding of technical requirements and planning the project, the development team began on the new website set up. Not much work was required within the existing Magento instance, other than some investigation into how it operates. This meant more time could be spent within Shopify developing the new offering. The project briefly comprised;
Set up of new Shopify store working from an existing theme skeleton.
UI split for logged in users and anonymous users, hiding trade prices and detailed stock information from non-account holders.
Highly customised PDP to output detailed stock status and allow multi item add to bag in bulk.
Flaunt were able to set up and build a new version of Riva Home in a timely manner and to a great standard. It's helped us get away from Magento for good and align all of our stores on Shopify. Thanks for all the hard work!
Ed Banfield, Director