the brief.
Having worked with Hatton Jewellers on all services for a number of years, we were brought on to rebuild and redesign the entire website from the ground up, all whilst shifting from Magento 1 to Magento 2.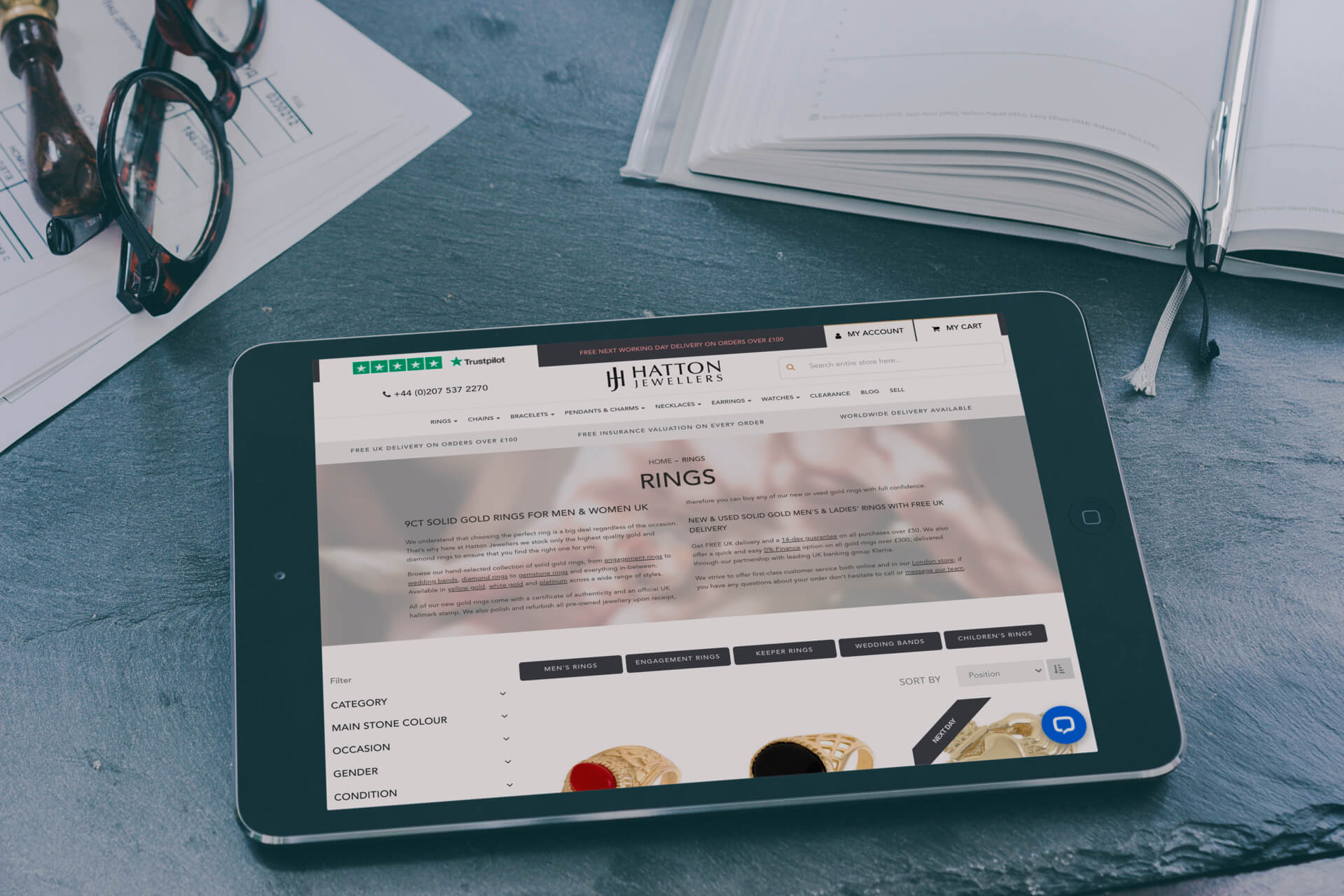 the challenges.
We were appointed by Hatton Jewellers to undertake a migration of their current website from Magento 1 to Magento 2. We worked closely with the team at Hatton to device a detailed technical specification, after exploring numerous ways to compile the technical aspects of the requirements. As part of this migration, the website was fully redesigned and all business logic either ported or re-implemented. Flaunt Digital also migrated the hosting platform onto Amazon Web Services, bringing together numerous AWS services to build a robust, resilient, scalable architecture.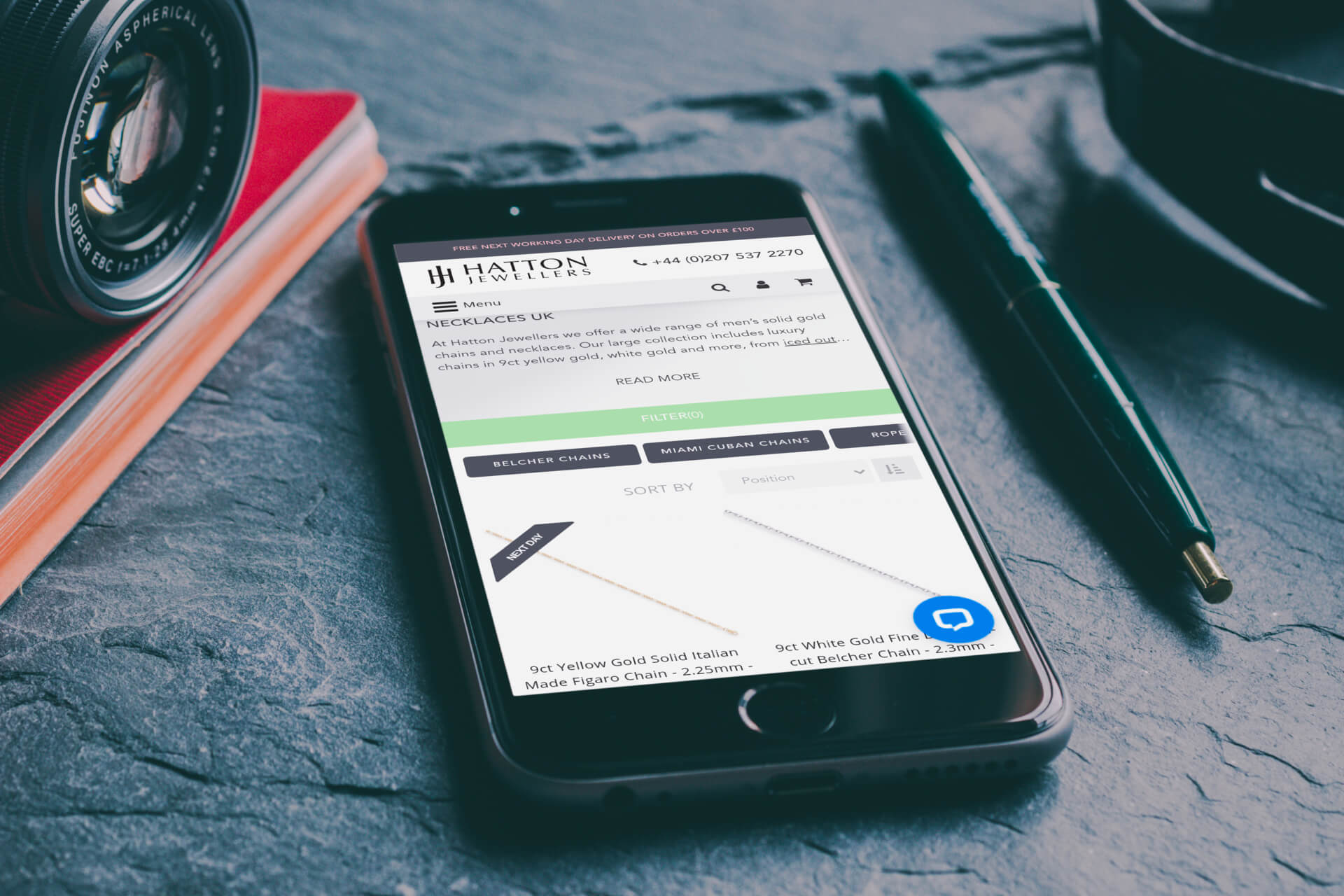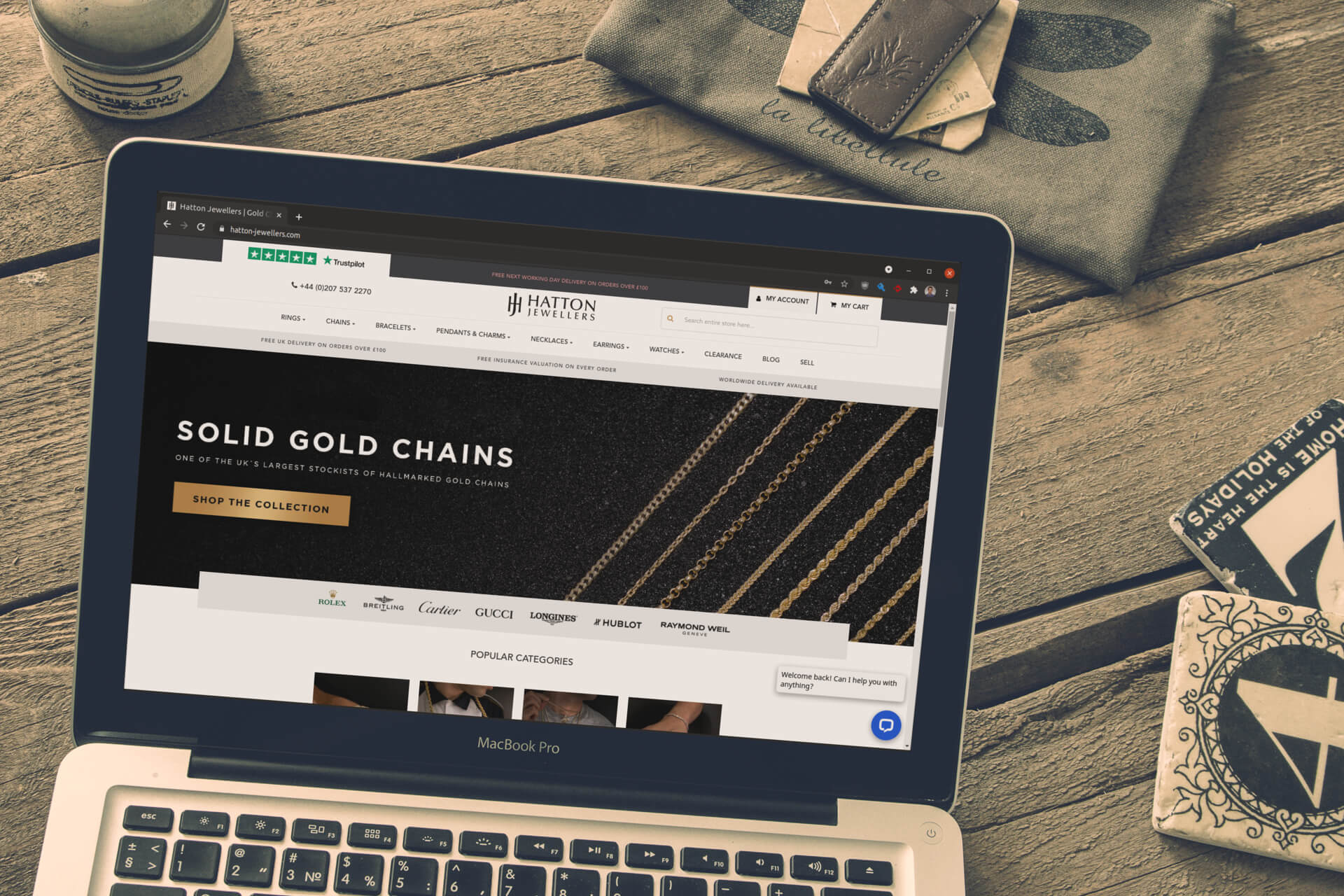 flaunt's strategy.
Flaunt Digital had been planning and researching this project for over a year before executing it in line with the Magento 1 End of Life deadline (June 2020). After meticulous planning and in-depth exploration of numerous ways to restructure some technical dependencies within the business, the project was carried out with great success. This project included;
Full redesign, merging competitor research, our input and client input.
Migration and re-implementation of all back-office business logic.
Much tighter Google Analytics e-commerce tracking.
Improvements to Facebook tracking.
Improvements to Google Shopping feed logic and implementation.
Hosting migration, including full AWS architecture build and optimisation.
Implementation of Klarna finance.
Re-implementation of all integrated Google Sheets and non-website business logic.
The launch of the project was also critical. As the Magento back end provides so much back-office (stock, inventory, etc.) logic to the staff in the shop – we could afford no downtime or other hiccups. Post launch we have trialled numerous Magento modules to find the most cost effective and CVR effective ways of presenting common e-commerce functionality. These have mainly been centred around search and filtering.
Together, you have helped us make great commercial progress and I felt a huge push from everyone involved from your side especially in the planning and execution of our new M2 site. A special thank you also to the Dev team for finalizing and transitioning our website. This year was the first time we have worked closely together (with dev) and even though we had some obstacles and anxieties along the way an impressive and professional attitude was displayed throughout to keep us operational.
Robert Cuomo, Director