the brief.
Bam-Bu-Ku is the sister venue to the famous O Beach Ibiza. Offering a similar super cool poolside vibe, but aimed at a more chilled out and younger audience (kid-friendly!). Bam-Bu-Ku also has a bigger focus on food and lush dining in a great atmosphere. And it has the only FlowRider surf machine in Ibiza!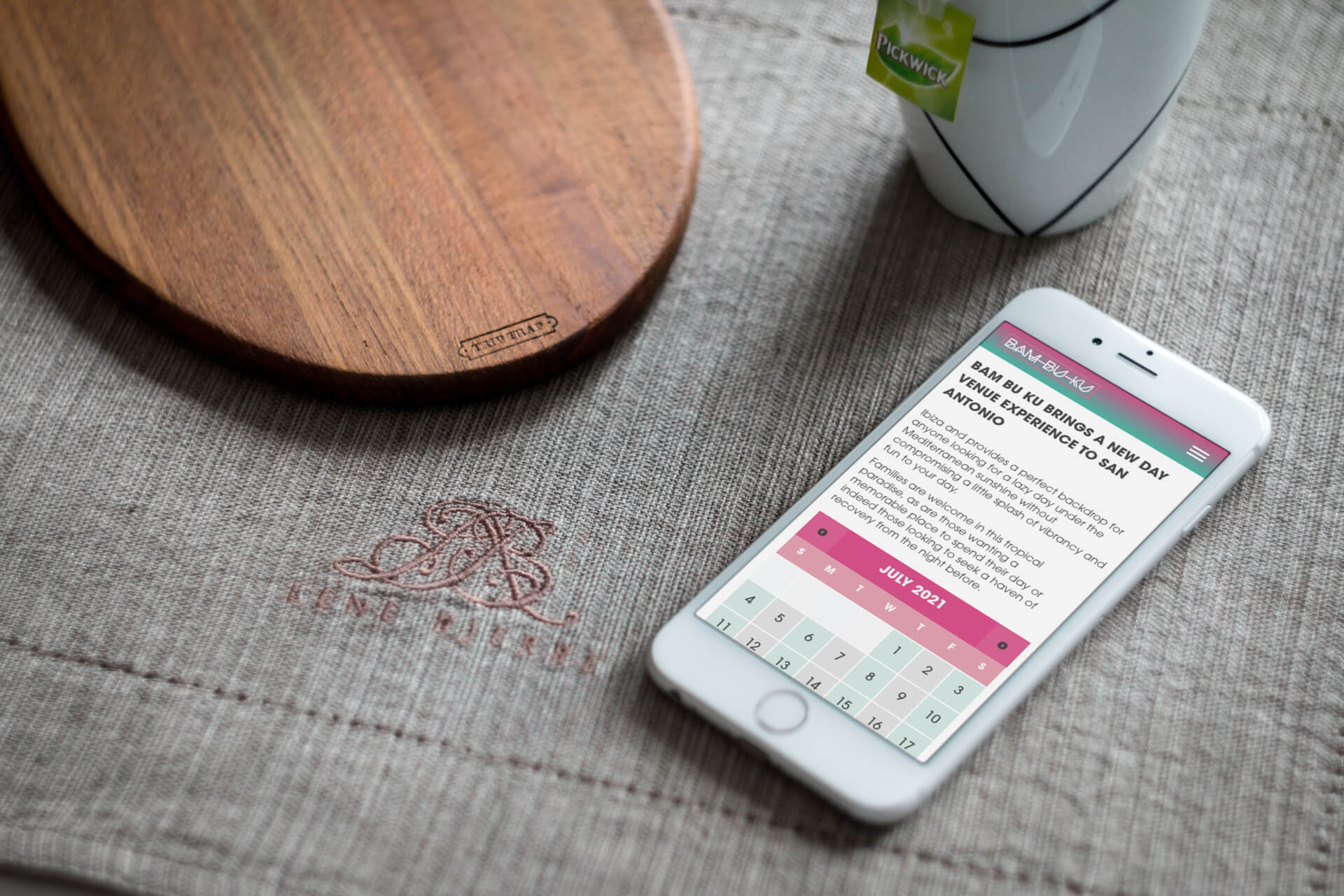 the challenges.
After Flaunt Digital's stellar work on O Beach Ibiza's main website and booking system, we were appointed to design, build and implement a similar website and booking system for their new sister venue, Bam-Bu-Ku. A lot of the visual-heavy aesthetic could transfer across from our existing work on O Beach Ibiza, along with the bespoke back-office booking system which is battle-hardened after powering thousands of bookings an hour, and managing hundreds of bookings ever day. Many tweaks were needed along the way to support the different way of operating, and also the different visual vibe on the front end. Everything is powered by a bespoke WordPress theme, a collection of plugins and the ever-reliable WooCommerce platform, which provides the all-essential e-commerce functionality.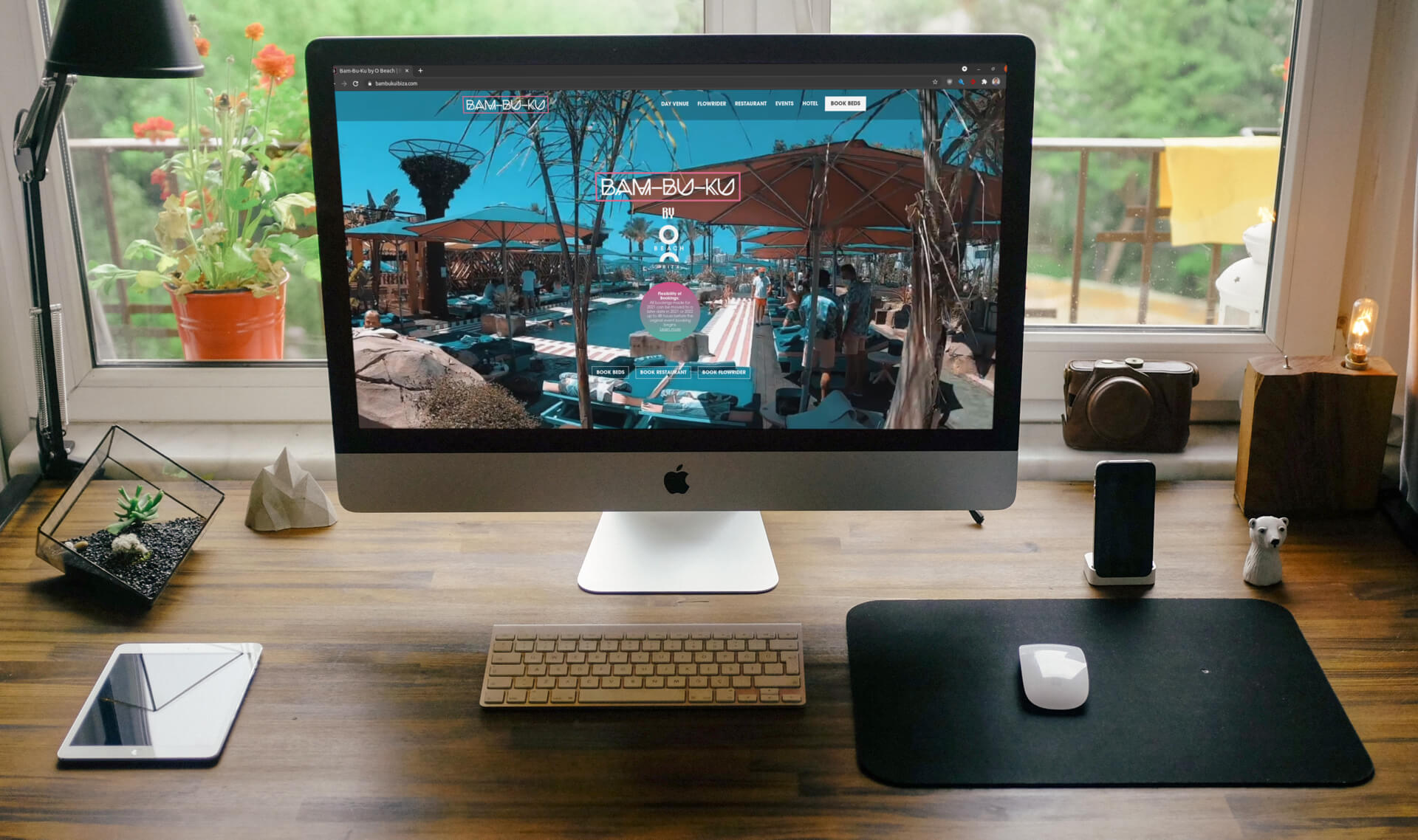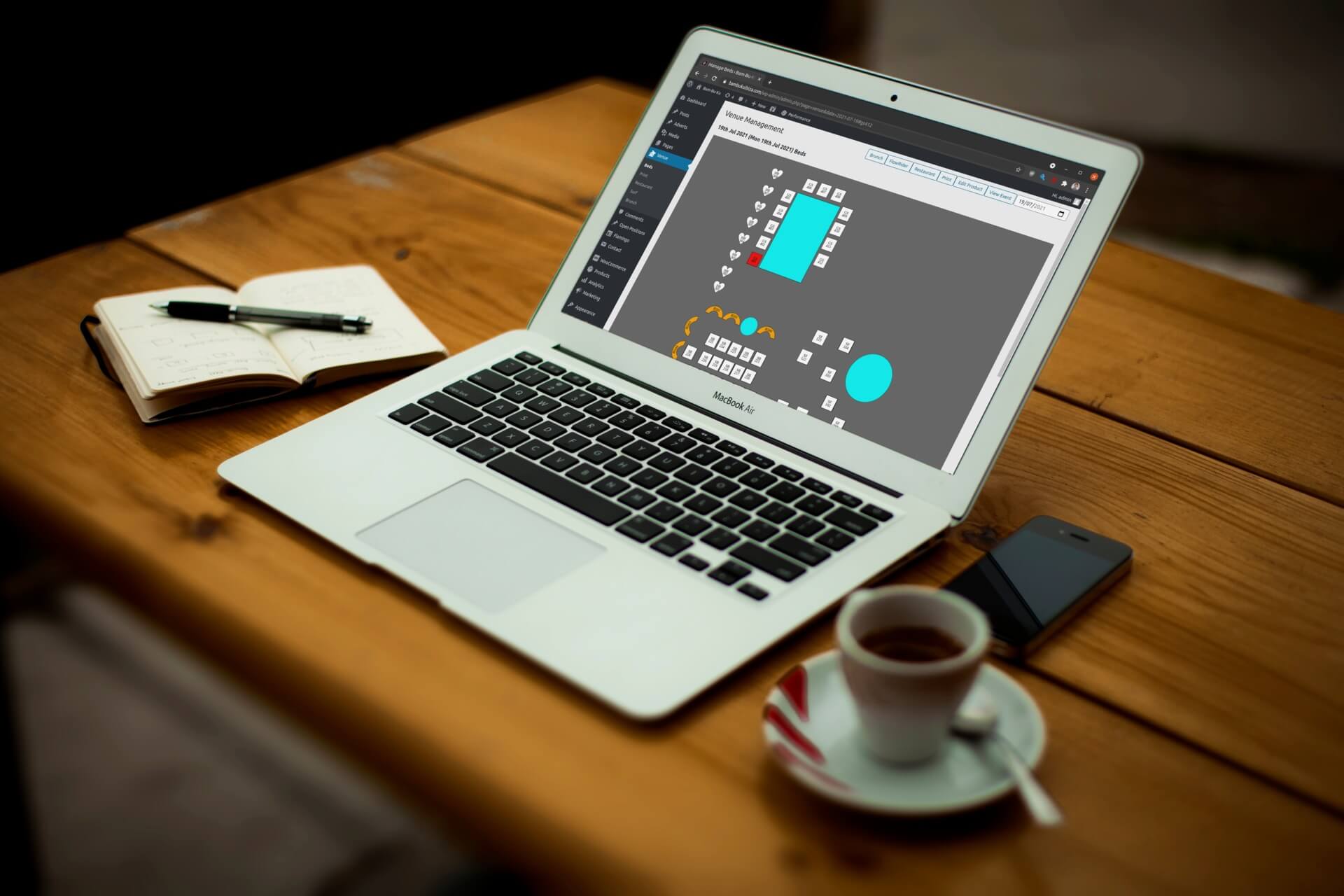 flaunt's strategy.
The website is tasked with presenting the full calendar of events along with photography and videography of the lush venue. The customer can then choose their event, date or time and then proceed to pay a deposit and book to confirm their attendance. Also available to view and download are the drinks and food menus. All deposits are handled by WooCommerce which then places the booking in our bespoke booking engine. All customers for events are then allocated their bed in the venue on their date of choice. Bam-Bu-Ku staff can visualise the bookings on a custom map of the venue for each date and are able to manage the bookings seamlessly.
We are hugely appreciative to the Flaunt team for all of their dedication in creating and developing our websites and we value their insightful input in bringing our businesses to life in the digital world. They patiently listen to our needs and ensure all details are covered in the execution of the web build and other elements we require.
Gemma Charters, Director of Brand and Events