the brief.
Argyle Executive Forum is a B2B community of 2 million+ business leaders across finance, technology and many other sectors. It owns CFO.com, a popular US-based news website/magazine geared towards finance executives, recording 150,000+ website sessions per month.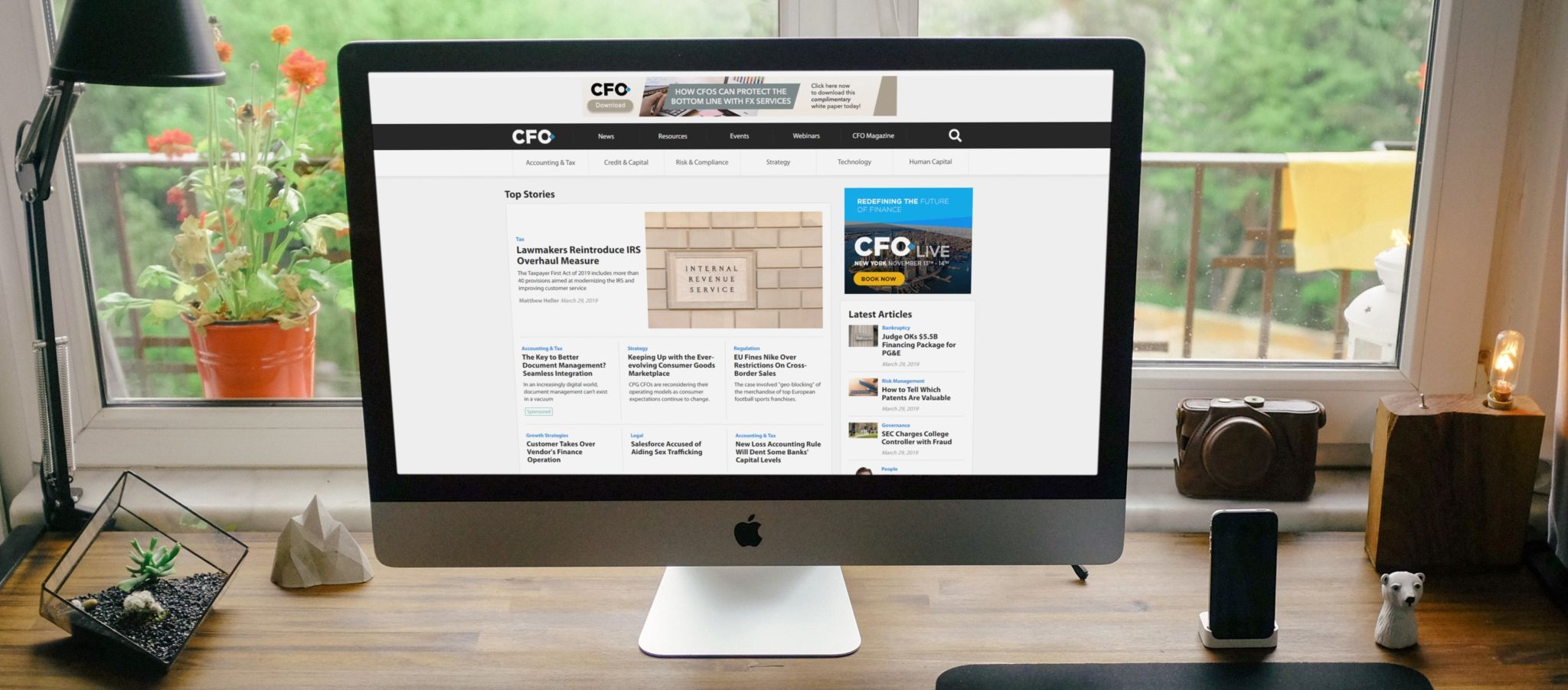 the challenges.
Argyle Executive Forum is a B2B membership community of over 2 million business leaders across finance, marketing, data analytics, technology and several other sectors. It also owns CFO.com, a popular US-based news and content website/print magazine geared towards finance executives, recording 150,000+ website sessions per month.
The Brief: Flaunt Digital was appointed to revamp the front-end of the CFO website and improve the overall mobile experience.
The new website was required to integrate with CFO's CRM platform, Eloqua, before synchronising with Salesforce, in order to streamline the lead generation process. Flaunt Digital was also tasked with updating and optimising CFO's DoubleClick For Publishers (DFP) ad integration.
The Challenges: As a website with 100,000+ articles, dating back more than 10 years, it was important that all the legacy blog formats would work in the new content template.
CFO's ads platform was an old, unreliable integration that required numerous fixes. In addition, several ad placements from the old website design had already been sold ahead of time, therefore these ad placements needed to cross over to the new design with full compatibility.
As the vast majority of CFO's readership is US-based, it was crucial that the website could achieve fast response times from that location. This meant that the AWS environment and CDN needed to be optimised for US-based access.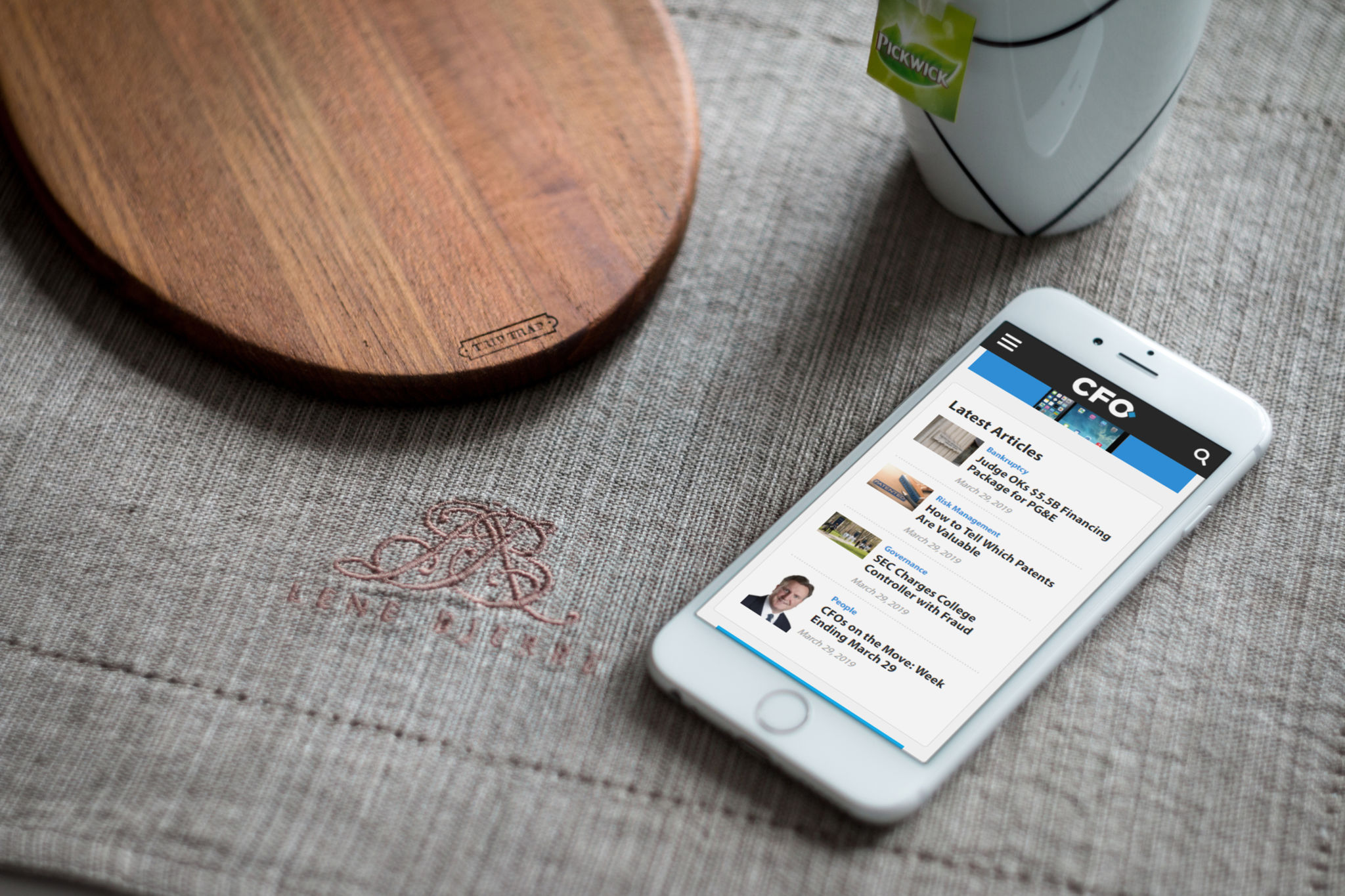 flaunt's strategy.
What We Did: The Flaunt Digital development team created a new WordPress theme from scratch based on the artwork provided by CFO. The new theme also required legacy features and functionality migrating from the existing codebase to maintain compatibility.
The team also implemented an integration with Eloqua, pushing all enquiries from the lead generation pages through to the same CRM bucket. From here, the data is synchronised with Salesforce through a campaign ID.
Flaunt Digital also rolled out functionality to allow users to download CFO's print magazines via its online magazine archive.
I could not have asked for a better experience working with Jamie and the team. Jamie's attention to detail and responsiveness to requests made it easy to run through project tasks and keep the launch on-track.
Coming from a non-technical background it was refreshing to work with a team that can distil complicated coding and technical challenges down to simple terms that I could easily understand and make decisions on. I've worked with a handful of development teams in the past and in my opinion Flaunt has the perfect marriage of technical expertise and project management that results in successful projects.
After months of working with the team in the background we relaunched the site to great reviews and no major issues to speak of.
Dan Cannici - Vice President, Operations